Half of the disciple makers in our movement o
f discipleship-first people are women. In a world dominated by male senior ministers/pastors this is an easy fact to miss.
But we can't overlook this fact.
That's why we're featuring Joanne Kraft in our webinar this Thursday!
That's also why she is the lead disciple maker at Grace and Truth Living, a ministry for women. She is also a national speaker, author, blogger, and the host of a growing private Facebook group. Her passion is to encourage women to be all they can be in Christ—whether she's writing, speaking, or facilitating ministry online. As she says, encouraging women in this way is "why discipleship is so important to me."
Join Joanne Kraft for our "Women and Disciple Making" webinar, which you can view at any time when you register.
You can also join Joanne as she leads the women's disciple-making track at our National Disciple Making Forum, October 25-26th. Click Here for more information.
Joanne has a strong vision for women in all churches to find opportunities to be in discipling relationships. She believes these discipleship relationships are necessary for the spiritual growth of each woman who calls Jesus her Savior and Lord.
For Jesus' Kingdom,
Executive Director, Discipleship.org
P.S. Join us at the National Disciple Making Forum in October, where you can hear Bill Hull, Jim Putman, Robby Gallaty, and many others.
---
New Blogs
"Understanding Paradigm Paralysis"
by Jerry Trousdale and Glenn Sunshine
"Learn More at this Year's Pre-Forum Gatherings"
by Bobby Harrington
"Moving From Church Models to Christ's Model"
by Craig Etheredge

New Podcast Episodes
---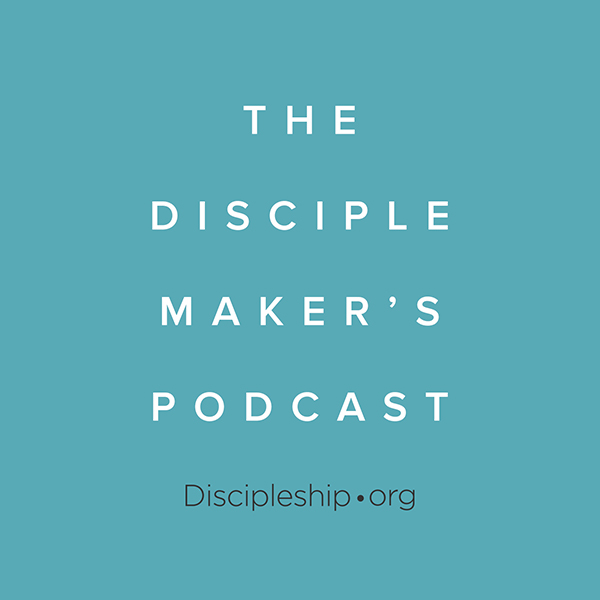 S05 Episode 40: How to Teach Intentional Disciple Making (David Young)
S05 Episode 39: How to Teach People to Walk in the Spirit (David Roadcup)
S05 Episode 38: How to Make Faith About Allegiance to King Jesus (Matthew Bates)
Don't Miss a Post
Subscribe to get our latest content by email.