Join Our Free Webinar This Thursday on "Relational Discipleship" w/ Jim Putman and Luke Yetter
Do you lack a practical understanding of how to use Jesus' method for making disciples? Do you struggle with knowing how to be a relational disciple maker? We believe biblical discipleship is the core mission of the church. That is, Jesus' method of discipleship is the best method for fulfilling the mission of the church.
One organization who is committed to Jesus' method of discipleship is The Relational Discipleship Network. The way they describe Jesus' method, which is based upon relationships and intentionality, is "intentional relational discipleship".
That's what Jim Putman and Luke Yetter (from the Relational Discipleship Network) will be talking about on a free webinar.
Join us for the webinar this Thursday, August 16th at 1:00 pm (CDT).
Jim and Luke will talk about how they personally practice relational discipleship, and how they help other pastors and churches to do it. There will also be time for live Q&A during the webinar.
Jim and Luke will answer questions like these:
What is Intentional Relational Discipleship?
How did Jesus model it?
How can we practice it today personally?
How can we practice it in our churches?
Jim Putman is a leading voice and advocate for Jesus' method of discipleship. While he is a lead pastor, author, and trainer—he is most importantly a practitioner of discipleship the way Jesus did it.
Join us with Jim Putman, Luke Yetter, and the Relational Discipleship Network Team, as they describe their personal journeys of relational discipleship.
For Jesus' Kingdom,
Executive Director, Discipleship.org
Presenters
Jim Putman
Jim is the co-founder and Senior Pastor of Real Life Ministries in Post Falls, Idaho. Prior to his role as senior pastor, he served as a youth minister in two small churches. In college, Jim won three All American titles in wrestling and went on to become a successful wrestling coach. Jim holds degrees from Boise State University and Boise Bible College. His voice reaches hundreds of thousands across the nation through speaking conferences, Internet, radio, and weekend services. He is the author of three books: Church is a Team Sport (2008), Real-Life Discipleship (2010), and The Power of Together (2016). He also co-authored two books with others: Real-Life Discipleship Training Manual (2010) (with Avery Willis, Brandon Guindon, and Bill Krause) and DiscipleShift (2013) (with Bobby Harrington and Robert Coleman) and recently co-authored Hope for the Prodigal (2017) with his father Bill Putman. Jim's passion is discipleship through small groups. With his background in sports and coaching, he believes in the value of strong coaching as a means to disciple others. Jim and his wife Lori live in scenic northern Idaho. They have three boys and four grandkids.
Luke Yetter
Luke Yetter is the Director and Co-Founder of the Relational Discipleship Network (RDN). Recently he transitioned into the full time Director role for the RDN. Prior to that, he was on staff at Real Life Ministries in Post Falls Idaho from 2006 – 2018 where he was an Executive Pastor overseeing Church Planting, Missions, and the national Discipleshift1 training.  He co-authored the training manual "Leading the Discipleshift." Luke attended both North Idaho College and Eastern Washington University where he majored in Business. He then started and was the CEO of a national corporation, Critical Power. Luke sold the company after 11 years to go into full-time ministry. He is passionate about Jesus's method and model of relational discipleship.  The lives of he and his wife, Casey, were transformed by this way of discipleship. As first generation Christians, they are now getting to raise their 3 children, two boys and a girl, as disciple makers. They love spending time together as a family, fishing, camping and watching their kids play basketball and football.
P.S. Join us at the National Disciple Making Forum on October 25-26 in Nashville, TN Click Here to register
---
New Blogs
"The Importance of Relationship"
by Jason Dukes
"Creating A Home Prodigals Return To"
by Jim Putman
"Why Pray?"
by Craig Etheredge

New Podcast Episodes
---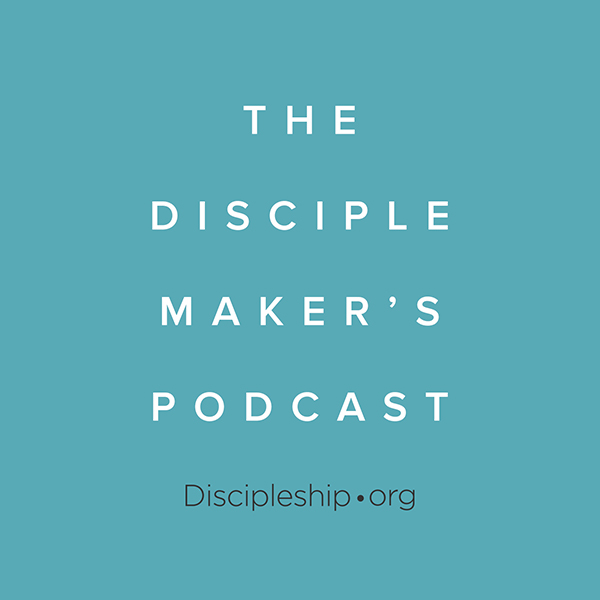 S05 Episode 47: Hollow or Hallowed: Research and Trends for Understanding Ministry to Millennials (Kennon Vaughan, Danny Hinton)
S05 Episode 46: The Importance of Targeting the Heart in a Discipleship Movement: Battling Against Legalism (Monte Starkes and Ryan Brown)
S05 Episode 45: Practice in Discipling the Heart: A Workshop (Monte Starkes and Ryan Brown)