Learn The Importance of Relational Discipleship: Learning from The Relational Discipleship Network
Each of our disciple-making guides carries with them a unique perspective on Jesus' style of discipleship. As you know, our goal is to help you find the best guides out there, so you can become a more effective disciple maker.
This week we want to introduce The Relational Discipleship Network and their Director and co-founder Luke Yetter.
During our interview with Luke about their ministry he shared about how they focus on the importance of relational discipleship.
Tell us about the name of your ministry.
The Relational Discipleship Network is a collaboration of like-minded churches that help ministry leaders to connect into authentic disciple-making relationships through coaching, training, and equipping.
What is your unique disciple-making emphasis?
We believe biblical discipleship is the core mission of the Church. That is, Jesus' method of discipleship is the best method for fulfilling the mission of the Church.
Our network is committed to Jesus' method of discipleship, which is based upon relationships and intentionality: "intentional relational discipleship." We help leaders to grow as disciples and be more effective disciple makers of Jesus in their environments.
Picking up from the email . . .
How do you help everyday disciples who aspire to be disciple makers?
Discipleshift1 event: If you haven't experienced a Discipleshift1 (DS1), this is your first step.
During this 2-day event you will get to experience Jesus' method and model for relational discipleship. Led by leaders within the network who are currently making disciples in their local contexts, all in a modeling environment, not a classroom.
You'll benefit from the experience of disciple makers from around the world, all unified and on mission with Jesus. This in depth 2-day journey will reshape the way you make disciples wherever you are.
Hear first-hand how Discipleshift1 has made a kingdom impact for this Pastor:
Coaching Group: If you have attended a Discipleshift1, this would be your next step.
Coaching groups are done via a live interactive web conference with a group size of 4-6 like-minded leaders with a desire to be coached in the same direction; Relational Disciple Making.
Do you want to shift your culture to one that makes disciples of Jesus?
Do you want to be used by God in a more meaningful way?
Do you want to see more lives transformed?
Do you want to make a bigger kingdom difference?
If so, then a Coaching group is for you.
Who are the key leaders in your network?
The Relational Discipleship Network's board members are comprised from different, but like-minded, churches all across the country. Led by our network Director and Board Member Luke Yetter, with Jim Putman (Real Life Ministries – Post Falls, ID), Brandon Guindon (Real Life Ministries Texas – Houston, TX), Bobby Harrington (Harpeth Christian Church – Franklin, TN) and Bob Reed (CyLife Church – Cypress, TX) along with all off our amazing Mentor Coaching Churches (MCC's).
How can people connect with you?
Check out our website rdn1.com to learn more about the Relational Discipleship Network and find out how we can partner with you in your disciple-making journey.
For King Jesus,
Bobby Harrington, Point Leader, Discipleship.org
---
Join us at our National Disciple Making Forum!
November 7th- 8th in Nashville, TN
---
New Blogs
"Generous Explanations"
by Radical Mentoring
"Mentoring Emerging Leaders – Part 4"
by Replicate Ministries
"God Has a Plan for Your Life"
by Radical Mentoring
---
New Podcast Episodes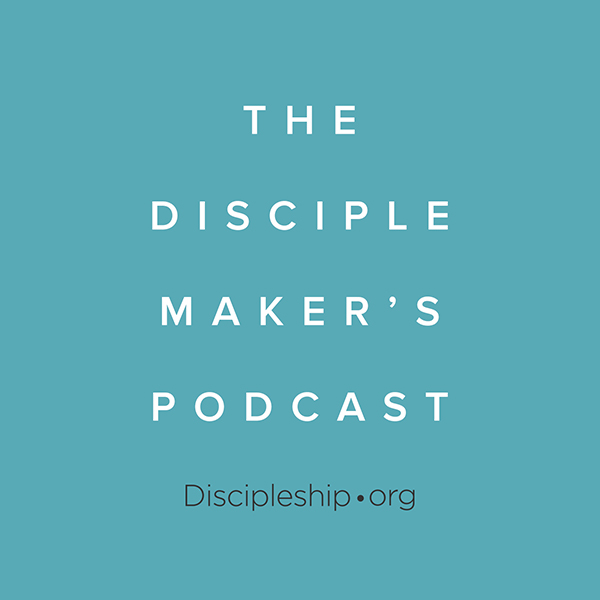 S6 Episode 46: Breaking the "Cycle of Same" (Regi Campbell and Kevin Harris)
S6 Episode 45: Measuring Disciple Making Results (Regi Campbell and Kevin Harris)
S6 Episode 44: Revitalizing Your Church from the Inside Out (Regi Campbell and Kevin Harris)