Dear Discipleship-First Tribe,
In his great commission, King Jesus told us to make disciples who "obey everything that he commanded" (Matt. 28:18-20).
If we are honest, that presents us with a big challenge today: we must be clear on Jesus' commandments so that we can obey them.
But how can we be clear on the meaning of anything these days?
The Oxford Dictionary chose "post-truth" as the 2016 Word of the Year. The Washington Post declared this news with, "It's official: Truth is dead. Facts are passé".
As our political and religious discourse shows, objective facts are less influential in shaping our perception of reality than appeals to emotion and self-inspired beliefs (i.e., believing what we want to be true).
I look forward to discussing this question at a deeper level with you, the Discipleship-First Tribe in 2019 at the National Forum. For now, let me share five elements that guide me as I personally seek clarity on Jesus' teachings so that I can obey them as a disciple and a disciple maker. I hope they will encourage you to take the same path.
1. I Pray Earnestly that God will Make Jesus' Truths Clear in Our Culture Today
One's perception of truth is ultimately a spiritual matter. It is easy to only see what we want to see. For example, God's Word tells us that Satan has blinded the minds of unbelievers so that they cannot "see the light of the gospel that displays the glory of Christ" (2 Cor. 4) and …
Webinar This week
Join us Thursday, November 15th at 1pm CST for a webinar with Jim Putman (a baby-boomer) and Chad Harrington (a millennial). They will talk about two things that often make relationships between boomers and millennials difficult, for starters.
We will be talking about pride and humility. Pride often plagues our relationships; humility never does. What is pride? How does pride kill discipleship? What is godly humility? How does it work? How does in help discipling relationships.
For King Jesus,
CEO, Discipleship.org
---
Sign up for the 2019 National Disciple Making Forum in Nashville, November 7-8 by clicking here.
---
New Blogs
"Weekly Update: FREE National Forum Theme eBook, Featured at 2018 Event"
by Bobby Harrington
"Draw In Good People"
by Regi Campbell
"Think Disciples, Not Steeples"
by Bill Hull & Bobby Harrington

New Podcast Episodes
---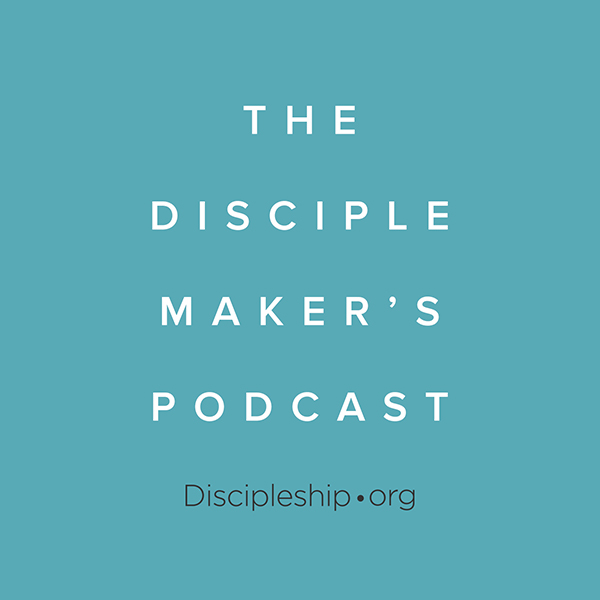 S05 Episode 61: How to Build a Healthy Youth Ministry (Doug Holliday)
S05 Episode 60: How Jesus Launched a Movement with Teenagers (Dann Spader)
S05 Episode 59: The Ways of the Alongsider (Bill Mowry)
Don't Miss a Post
Subscribe to get our latest content by email.