What Gospel Do You Teach? Learning from The Bonhoeffer Project, a Disciple-Making Leader
Each of our disciple-making guides carries with them a unique perspective on Jesus' style of discipleship. As you know, our goal is to help you find the best guides out there, so you can become a more effective disciple maker. That's why we're introducing Ben Sobels this week. Ben is a one of the key leaders at The Bonhoeffer Project.
We interviewed Ben about their ministry, and here's what he said:
Tell us about the name of your ministry.
The Bonhoeffer Project is inspired by the life and ministry of Dietrich Bonhoeffer. Our focus, like Bonhoeffer's, is to train ministry leaders to multiply Christlike disciples with Jesus' kingdom gospel.
What is your unique disciple-making emphasis?
We start with the gospel. There's a lot of confusion about the gospel today, with many different versions of the gospel too. It's not uncommon to hear people talk about the dangers of "the prosperity gospel," the weaknesses of "the consumer gospel," and the passivity created by "the therapeutic gospel."
What we don't talk about as much is that you can't make Christlike disciples from these "gospels." For example, if you preach a prosperity gospel, you will produce prosperity disciples.
One of our mantras at The Bonhoeffer Project is this: the gospel you preach determines the disciples you make.
The only way you can make Christlike disciples is by starting with Jesus' kingdom gospel, a gospel that makes discipleship a natural part of salvation. We call this "upstream theology." Most discipleship training assumes participants know the gospel, so it begins "midstream" or "downstream."
Picking up from the email . . .
We've learned not to make that assumption. Try this – pass out 3 x 5 cards to your ministry team and ask them to answer this question "What is the gospel?" You may be surprised at the divergence of understanding on your own team!
In a Bonhoeffer cohort, you spend the first three months of our premium 10-month discipleship training getting crystal clear on the gospel Jesus preached.
How do you help Everyday Disciples who aspire to be Disciple Makers?
The focus of The Bonhoeffer Project is to train ministry leaders of every stripe and type – men, women, full-time church staff, bi-vocational ministry leaders, volunteers, senior pastors, youth leaders, children's ministers, and church planters.
We help our cohort participants know what it means to be discipled, learn how to make disciples, and lead disciple-making movements from their local ministry context.
In 2016 we began with two cohorts of 17 ministry leaders based in the United States. By the end of 2019, we anticipate over forty cohorts involving more than 200 participants from around the world, including Canada, England, Africa, Asia, the South Pacific region, and South America! God has been so good to The Bonhoeffer Project. We give him all the praise.
There are two other easily identifiable reasons for our growth in cohorts. First, our training is accessible. You can participate in our monthly, 3-hour cohort sessions online from anywhere around the world. Second, our training has struck a nerve.
Men and women discover Jesus' passion for making disciples in our cohorts. Our cohort participants are not only starting disciple-making movements from their local ministry context but also coming onboard to be leaders of a Bonhoeffer cohort too.
Who are the Key Leaders in your Network?
Bill Hull is the leader of The Bonhoeffer Project. He has been making disciples for 50 years, written nearly thirty books about disciple making, including Conversion & Discipleship, and is recognized around the world as a premier thought-leader on discipleship.
Cindy Perkins is our Director of Operations. She is not only a dynamic disciple-maker herself, but she makes everything work organizationally. We also have regional directors, including Denny Heiberg, Jim Thomas, Matt Kearns, Keith Foster, and myself.
How can people Connect with You?
You're invited to join us in-person for the Bonhoeffer Symposium in Nashville on November 5-6, 2019. Bill Hull will be teaching. Robby Gallaty will be our special guest. You can secure your ticket and learn more about The Bonhoeffer Project at www.thebonhoefferproject.com. For other information, please email Cindy Perkins, our Director of Operations, at [email protected].
For King Jesus,
Bobby Harrington, Point Leader, Discipleship.org
---
Join us at our National Disciple Making Forum!
November 7th- 8th in Nashville, TN
---
New Blogs
"The Power of Multiplication"
by Sonlife
"Three Disciplines of a D-Group"
by Replicate Ministries
"Identity or Theology?"
by Radical Mentoring
---
New Podcast Episodes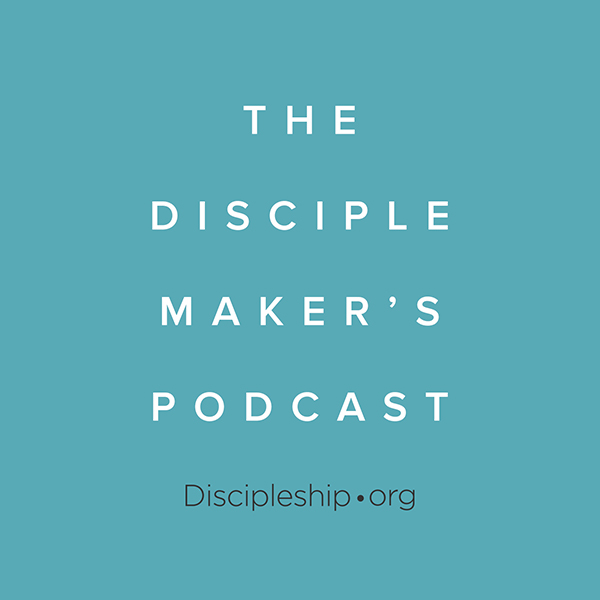 S6 Episode 36: The Strategy of a Disciple Making Church (Ken Adams, Glenn Underhill, and Mike Keaton)
S6 Episode 35: The Target of a Disciple Making Church (Ken Adams and Mike Keaton)
S6 Episode 34: Discipleship – Who's Got Time For That? (Joni Sobels)