Our mission is to help people like you to understand and practice Jesus' style disciple making in their context. I was surprised to discover, shortly after we started Discipleship.org, that with this focus, we had started a unity movement. Let me explain….
…people from all denominational backgrounds easily rally together around Jesus' method of discipleship.
An Experience with Pastors last week …
This past week I had the privilege of spending a day teaching disciple making to all the pastors from a specific denomination in another state than my own. These men and women are not from my tribe. In fact, we disagree on some important secondary doctrines. But you would never have known that or felt it on Thursday. We had singular unity around our shared belief in the gospel and in Jesus' method of discipleship. Every one of us loved the discussion and we ended the day with a great affirmation of unity. It was cool.
Disciple Making with Arabs and Jews …
I first saw this unity several years ago when I was invited to speak to a group of student leaders that were divided and had experienced decades of division and hatred. I was asked to spend the day teaching both Arab and Jewish Christian leaders from University Campus Ministries in Israel.
There are about 5,000 evangelical Arab Christians in Israel, and when the student leaders gathered together, they had come from different Arab denominations that did not work together. And what made it even harder was the integration that day with a separate group of Jewish men and women who hold to the evangelical belief that Jesus is the Messiah (there are about 15,000 evangelical Jewish-Christians in Israel). To make matters worse, they also did not agree with each other on major issues and were separated into various denominational tribes. And both the Arabs and the Jews have trouble trusting each other in general, even when they are Christians, because of ethnic and land issues that have caused them to go to war against each other.
What was I going to do?
After gauging everyone's background – and being very intimidated by the prospect in front of me that day – I just asked them if they could agree on one thing, as we started, some relying on a translator. I said, "Can we agree that the way Jesus made disciples would be the best way to do it, and if you agree, can we spend the day talking about how we can follow him?"  They all agreed with the idea.
We then spent the day talking about how Jesus made disciples and the practical ways that we can follow Jesus today. They all loved it – the Arab Christian leaders agreed among themselves and the Jewish Christian leaders agreed among themselves – and then the Arabs and the Jews all agreed together: Jesus' method is the best method and we can all follow it today. It was cool.
Disciple Making with Leaders at the National Forum ….
Discipleship.org seeks to bring together top speakers, leaders, and practitioners of Jesus' style disciple making. We have all agreed on 10 affirmations that articulate what that means for us.  So we experience great unity when we come together. Our leaders and speakers are from various backgrounds: Anglicans, Baptists, Christian Church, Charismatics, Pentecostals, Presbyterians, etc.
So we are agreed in our focus on Jesus and his methods. We are standing together in what Jesus told us to do, which is to make disciples. We are united in a common philosophy that his way is the wisest way.
Emotionally healthy discipleship. Join us this week on Wednesday, September 12th at 3pm CT for a webinar with Peter Scazzero. Peter is a well-respected spiritual leader whose has an expertise in emotional health. He is a best selling author and experienced church pastor.
For more information and to register click here
Blessings,
Executive Director, Discipleship.org
P.S. Sign up for this year's National Disciple Making Forum in Nashville October 25-26 by clicking here.

---
New Blogs
"How to Listen to God "
by Craig Etheredge
"Shifting From Having Answers to Asking Questions "
by Jason Dukes
"Shifting from Discipleship Programs to Purpose "
by Jim Putman

New Podcast Episodes
---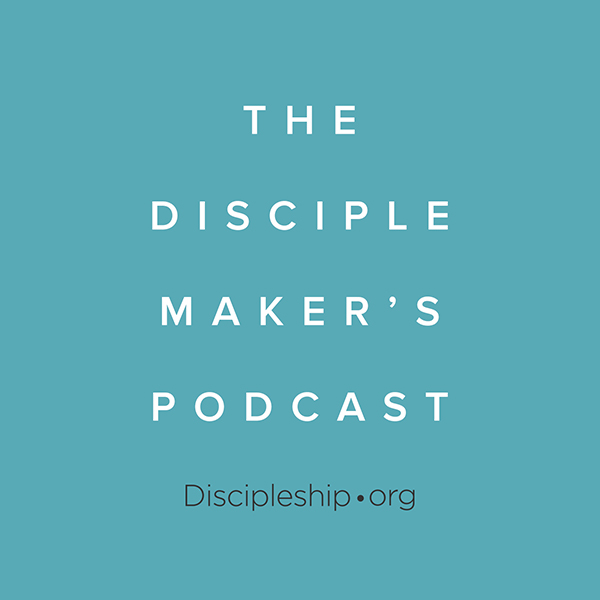 S05 Episode 53: Racism (Josh Patrick and Jeff Hickman)
S05 Episode 52: Progressive Christianity: Riding the Postmodern Wave (Douglas Jacoby)
S05 Episode 51: This Is Not Your Grandpa's Generation: TED-Style Talk and Panel on Relating to, Honoring, and Shepherding Millennials (Shad Berry)
Written by Bobby Harrington
---
Bobby Harrington is the Executive Director of Discipleship.org, a national platform, conference, and ministry that advocates for Jesus' style of disciple making. He is the founding and lead pastor of Harpeth Christian Church (by the Harpeth River, just outside of Nashville, TN). He has a Doctor of Ministry degree in consulting and has spent years as a coach to church planters and senior pastors. He is the author of several books on discipleship, including DiscipleShift (with Jim Putman and Robert Coleman) and The Disciple Maker's Handbook (with Josh Patrick).
Don't Miss a Post
Subscribe to get our latest content by email.