Meet Freedom in Christ Ministries, Our Disciple-Making Partner
Our goal is to help you find the best guides out there, so you can become a more effective disciple maker. That's why we're going to be introducing our disciple-making partners to you, our Discipleship-First Tribe.
First up: Freedom in Christ Ministries with Neil Anderson.
Neil Anderson is the Founder and President Emeritus of Freedom in Christ Ministries.
We interviewed Neil about his ministry, and here's what he said:
Tell us about the name of your ministry.
Freedom in Christ Ministries is our name because we equip the worldwide Church, enabling them to establish their people, marriages, and ministries alive and free in Christ through genuine repentance and faith in God.
What is your unique disciple-making emphasis?
We are a discipleship counseling ministry that helps new and struggling Christians resolve personal and spiritual conflicts so they can be firmly rooted and grow in Christ.
The Freedom in Christ curriculum teaches people who they are in Christ, explains the battle for their minds, how to walk by faith, heal emotional wounds through forgiveness, and how to go through the actual "Steps to Freedom in Christ." This course is based on Victory Over the Darkness and The Bondage Breaker, which have both sold over two million copies worldwide.
The Victory Series is a comprehensive eight-book discipleship curriculum based on our identity and position in Christ. Additional materials include: Letting Go of Fear, Managing Your Anger, Overcoming Depression, Winning the Battle Within, Overcoming Addictive Behavior, Liberating Prayer, Discipleship Counseling, and The Power of Presence.
Repentance and faith in God are the means by which personal and spiritual conflicts are resolved. A good Christian discipler is a good counselor and vice versa. Believers will struggle in their walk with God if inner conflicts are not resolved. Repentance removes barriers to their intimacy with God enabling them to grow in Christ.
*Pick up here from the email link . . .
How do you help everyday Disciples who aspire to be Disciple Makers?
We have an online "university" that people all over the world can participate in. For those who can travel to the States we offer a four day practicum where they are led through the "Steps to Freedom in Christ," and are observed leading another through the Steps. Further instruction is given for beginning a ministry that makes fruitful disciples in the local church. They are supported by state and regional directors and prayer coordinators. Those who are alive and free in Christ can help others overcome the obstacles that are keeping them from maturing in Christ.
Who are the Key Leaders in your Network?
Dan Studt is the current President of the ministry in the United States, and Rich Miller is the past President, but still serving on staff as a minister at large. Steve Goss is the international director of FICM, and lives in England.
How can people Connect with You?
Our US office phone number is (865) 342-4000, email is [email protected], and web is www.ficm.org. International web is www.ficminternational.org.
For King Jesus,
Bobby Harrington, Point Leader, Discipleship.org
---
Join us at our National Disciple Making Forum!
November 7th- 8th in Nashville, TN
---
New Blogs
"What Makes You a Disciple Making Pastor?"
by Bobby Harrington
"One Size Does Not Fit All"
by Downline Ministries
"Principles of Spiritual Growth: God Oversees Our Spiritual Growth"
by Replicate Ministries

New Podcast Episodes
---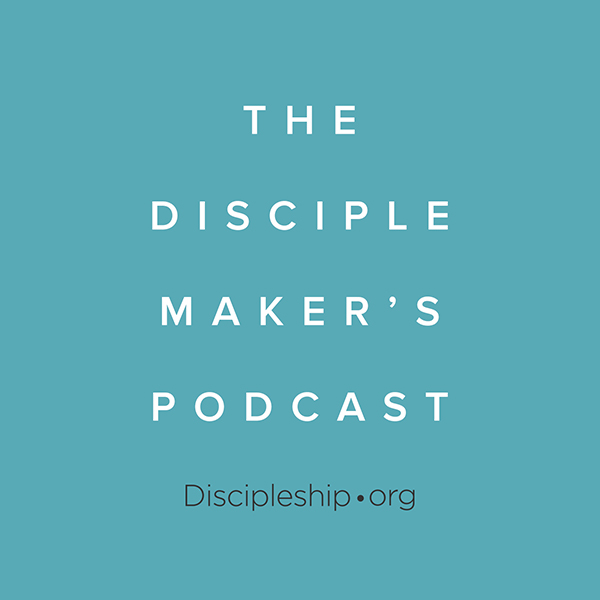 S6 Episode 32: Friendship Discipleship: Turning Good Conversations into God Conversations (Kim Aldrich)
S6 Episode 31: 7 Ways to Fail at Discipleship Every Time (Joanne Kraft)
S6 Episode 30: Build Your Discipleship Ministry from the Ground Up (Michelle Eagle)