In this series introducing our disciple-making partners, we want to help you find your best guides so that you can connect with them and they can help you become a more effective disciple maker.
Meet Ken Adams, founder and director of Impact Discipleship Ministries.
Impact Discipleship Ministries is committed to inspiring people and churches to be and build disciples of Jesus Christ. Their ministry revolves around impacting the world for Christ and carrying out his Great Commission through our disciple-making ministry.
Their unique emphasis has to do with developing fully-trained "M-7" disciples, who display the seven marks of a disciple displayed in Jesus and his disciples.
Do you want to learn more about the seven essential marks of a disciple?
Keep reading to learn more about Impact's unique disciple-making emphasis.
Continuing from the email . . . 
What is your unique disciple-making emphasis?
The emphasis of Impact Discipleship Ministries is to multiply disciples of Jesus Christ through methods of multiplication. We focus on developing fully trained, "M-7" Disciples, who display seven marks of a disciple displayed in Jesus and his disciples. We then take those M-7 Disciples and turn them into Disciple Making Leaders, who can continue on to multiply other M-7 Disciples and create Disciple Making Churches.
When churches and individuals learn to replicate our process, they quickly multiply disciples, and sustainable transformation begins to take place in small groups, churches, and communities. We believe that this is the exact work we were commissioned to do by Jesus in Matthew 28:16-20. Disciple making and multiplying has always been his plan to achieve his mission here on earth, and we want to be a part of carrying out that mission.
How do you help everyday disciples who aspire to be disciple makers?
The disciple-making process is simple, but it is essential that disciples and disciple makers have a plan and strategy to carry out Jesus' mission. We specialize in coming alongside "everyday disciples" to support them in identifying the target of their mission, and learning the strategy for carrying it out. Once they have learned the target and strategy for achieving Jesus' mission, we walk them through learning to replicate that process with other disciples.
We support disciples through discipleship coaching and consultations (online and in person), training seminars, online webinars, and through our discipleship resources. These resources include free resources on our website, like podcasts, blogs, and free e-books, as well as premium small group and personal discipleship curriculum.
Who are the key leaders in your network?
Ken Adams, Founder and Director of Impact Discipleship Ministries and the Senior Pastor of Crossroads Church in Newnan, GA, for over 30 years.
Ron Cansler, Executive Pastor of Global Impact at Crossroads Church in Newnan, GA, and Impact Consultant.
Mike Keaton, Campus Pastor (Sharpsburg) and Small Group Pastor at Crossroads Church in Newnan, GA, and Impact Consultant.
Glenn Underhill, Executive Pastor of Crossroads Church in Newnan, GA, and Impact Consultant.
Paul Smith, retired Church Coordinator and Area Director for Crown Financial Ministries and longtime Impact Consultant.
How can we connect with you?
The best way to connect with us is by going to our website, impactdisciples.com, and by following us on Facebook and Twitter.
You can email us at [email protected], or call us at 678.859.9322. We look forward to connecting with you!
For King Jesus,
Bobby Harrington, Point Leader, Discipleship.org
---
Join us at our National Disciple Making Forum!
November 7th- 8th in Nashville, TN
---
New Blogs
"What to Learn from 4 Invitations Jesus Gave His Disciples"
by Jim Putman
"An Actionable Plan to Replicate Disciples Where You Live"
by Bobby Harrington
"It Really Is Simple"
by Impact Discipleship Ministries
---
New Podcast Episodes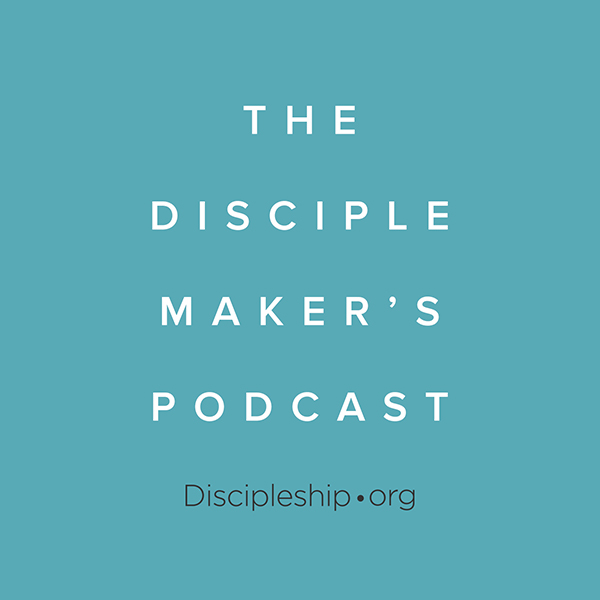 S6 Episode 52: Discipleship Multiplication Movements (Brett Andrews and Bill Smith)
S6 Episode 51: Sunday, Sunday, Sunday: How Does Sunday Fit into Disciple-Making Strategy… and the Rest (Jim Putman, Bob Reed, Brandon Guindon, and Luke Yetter)
S6 Episode 50: Reproducible Disciple Making Process: My Part, Their Part, God's Part (Jim Putman, Bob Reed, Brandon Guindon, and Luke Yetter
Don't Miss a Post
Subscribe to get our latest content by email.