Discipleship-First Tribe,
Discipleship·org asked Roy Moran to write a two-part blog on Disciple Making Movements.
We asked Roy to do this because he's an expert on Disciple Making Movements and serves as Chairman of the Board for New Generations (generations.org) and International Disciple Making Network.
If you missed Part 1 of this two-part series, you can read it here. 
Here's Part 2:
Towards a definition of Disciple Making Movements
We now want to discuss definitions of disciple making movements. Is there a basic definition of a Disciple Making Movement? Various definitions already exist:
When a disciple-making process expands to four generations consisting of 100 groups over a short period
When a disciple-making process spreads to four different streams with each moving to four generations resulting in at least 100 groups:

To sustain the width of large numbers,
Disciples must be able to replicate disciples with a quality,
That allows the 3rd generation of disciples to do what happened in the first generation,
Out of sight of the first generation.

Is there abundant fruit? Is the good news of Jesus giving birth to new disciples?
Does the fruit bear more fruit? Are these disciples producing more disciples?
Does the fruit last? Can the disciples producing disciples produce disciples?
No definitive, authoritative measure will allow an "inerrant" definition. But can we come to an agreement in our tribe (Discipleship·org) about the use of the term?
For King Jesus,
Executive Director, Discipleship.org
About Roy Moran
"Roy Moran's Spent Matches started a fire in me. I found myself agreeing with his daring exegesis of Matthew 28:18-20 again and again. The practical section of the book fired me up, I needed a bucket of water to pour over me to keep me from dropping everything and to get back in the game. Wonderful and penetrating writing along with the simplicity of his replication model makes me hope that we can fulfill the Great Commission".
—Bill Hull, author of Conversion and Discipleship; co-founder of The Bonhoeffer Project
---
Sign up for the 2019 National Disciple Making Forum in Nashville, November 7-8 by clicking here.
---
New Blogs
"New Graphic – Jesus' Discipleship Strategy"
by Bobby Harrington
"The Power of the Gospel"
by Craig Etheredge
"Why Must We Define the Gospel Today?"
by Bill Hull and Ben Sobels

Podcast Episodes
---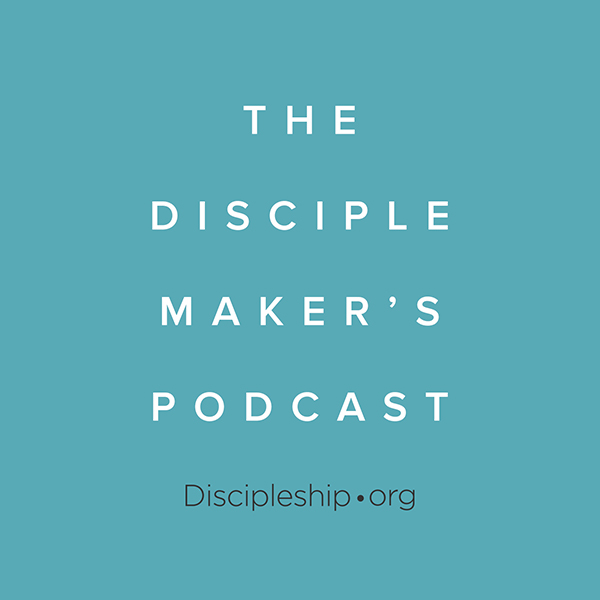 S05 Episode 64: The Challenges of Changing Your Ministry Culture (Dann Spader, Doug Holliday, Calvin Russell, and Joel Zaborowski)
S05 Episode 63: How to Begin a Student Ministry Team (Joel Zaborowski)
S05 Episode 62: How to Disciple the Whole Person (Calvin Russell)
Don't Miss a Post
Subscribe to get our latest content by email.