If you had no fear, how would you go make disciples?
The prospect of making disciples of Jesus fills many people with fear, and if we're honest, many ministers and pastors feel the anxiety in themselves, too!
I know I'm sometimes tempted to be afraid… whether because of past hurts or struggles to get through or various other challenges.
We know that many of our unchurched friends, neighbors, and family are not going to come to a Sunday service, no matter what we might do to allure them. As we look at our culture that is becoming increasingly post-Christian, it is clear that our inherited methods of being and doing church are simply not going to reach and disciple our nation.
The good news? This is a time of great opportunity for leaders like you!
Having helped large and megachurches transition into a missional, disciple-making culture, Alex Absalom and his family have taken those lessons and planted a new experiment in Long Beach, California—"The Dandelion Project"—which is a multiplying network of home churches that seek to reveal God's kingdom wherever they live, work, and play. Combining a deep commitment to biblical disciple-making, living on mission, and having a "naturally supernatural" lifestyle, Alex and his family are called both to reach their local context and also to provide simple principles and practical tools for the wider church. The church can learn from them, adapt, and be enriched.
Join us this Thursday, September 20th at 1:00 pm CT for a conversation with Alex, where we will be peppering him with all those difficult questions that many of us have about more missional forms of church, as well as hearing about the fruit they have seen in starting from a naturally supernatural mindset—all in the name of forming disciple-making disciples of Jesus.
Blessings,
Executive Director, Discipleship.org
P.S. Sign up for this year's National Disciple Making Forum in Nashville October 25-26 by clicking here.

---
New Blogs
"How Do We Facilitate Unity Among Christians?"
by Bobby Harrington
"Shifting From Inviting To to Inviting Along"
by Jason Dukes
"4 Crucial Qualities of Small Group Leader"
by Jim Putman

New Podcast Episodes
---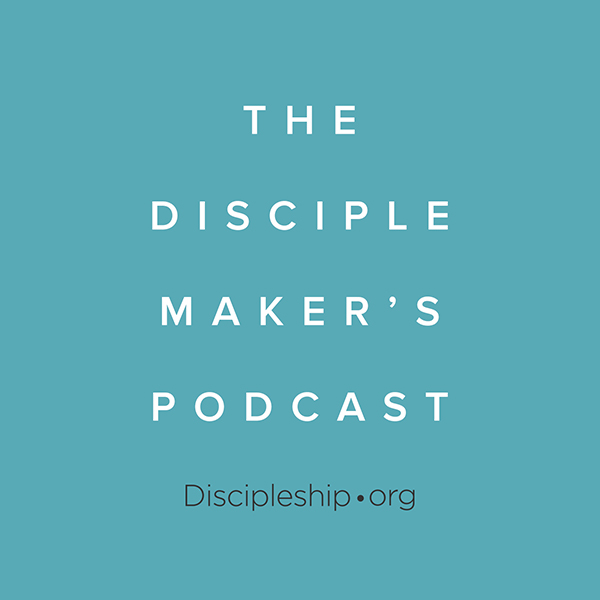 S05 Episode 54: Untangling Addictions Through Jesus Style Discipleship (Marcus De Carvalho, M.D.)
S05 Episode 53: Racism (Josh Patrick and Jeff Hickman)
S05 Episode 52: Progressive Christianity: Riding the Postmodern Wave (Douglas Jacoby)